Provide The Best Solution
We have more than 11+ years of production experience
Chengdu Litong Technology Co., Ltd. was established in 2009. It is a high-tech enterprise specializing in industrial automatic control systems and environmental protection equipment, integrating research and development, design, manufacturing, sales and service.
Over the years, Chengdu Litong Technology Co., Ltd. has cooperated with Chengdu University of Electronic Science and Technology, Tsinghua University, Shanghai Jiaotong University, Northeastern University and many other universities and many new materials research institutes and laboratories.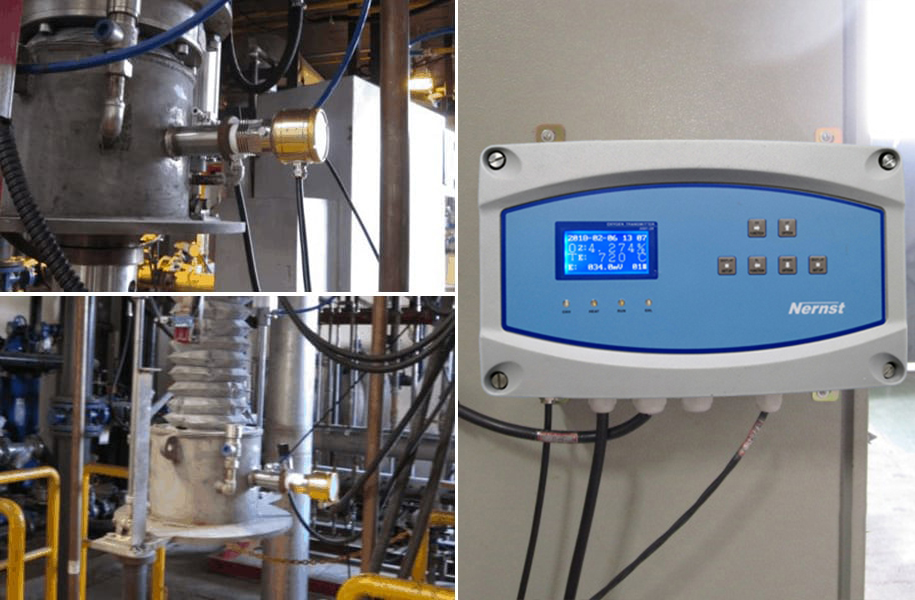 Developed and produced Nernst series of zirconia probes, oxygen analyzers, water vapor analyzers, high temperature dew point analyzers, acid dew point analyzers and other products. The core part of the probe adopts the leading sturdy zirconia element structure, which has good airtightness, resistance to mechanical shock and resistance to thermal shock.
Nernst series products are widely used in metallurgy, electric power, chemical industry, waste incineration, ceramics, powder metallurgy sintering, cement building materials, food processing, papermaking, electronic material manufacturing, tobacco and alcohol industries, food baking and preservation, cultural relic preservation, archives and audiovisual Data preservation, microelectronics and other industries. It plays an active role in significantly improving product quality, saving energy, and reducing pollutant emissions.
Continue to introduce high-tech products to meet the needs of customers in different industries, improve corporate economic efficiency, save energy, and reduce pollutant emissions!
Company team:
After years of development, Chengdu Litong Technology Co., Ltd. has an optimized management model for the environmental protection industry and a professional R&D team. The company also hired a number of industry experts as company consultants, and established long-term strategic cooperation mechanisms with a number of scientific research institutions and universities.
2009

Chengdu, Sichuan Province, China.
In July 2009, he participated in the transformation project of steel metallurgy accumulator heating furnace.
Entered the Alibaba platform in September 2009.

2010

Introduced online zirconia probes and oxygen analyzers for the heat treatment industry.
In the same year, the online zirconia probe and oxygen analyzer were used in the carbon high-temperature tunnel kiln, replacing the original Yokogawa products.

2011

In cooperation with Chengdu University of Electronic Technology, we developed a special oxygen measurement system for heating furnaces.

2012

In cooperation with Northeastern University, we developed an oxygen measurement system specifically for electroslag furnaces in the metallurgical industry, ending the history that electroslag furnaces could not measure oxygen.

2013

Introduced a dedicated oxygen measuring probe for gas boilers, which solved the problem of measuring oxygen in flue gas containing a large amount of water vapor.

2014

Custom-developed oxygen measuring probes for small chip heating furnaces for equipment manufacturers and matched them in batches.

2015

2016

Cooperate with well-known kiln company to provide oxygen measurement system for 1400℃ high temperature kiln.

2017

2018

Custom-developed miniature oxygen measuring probes for customers.

2019

Developed a portable micro-oxygen analyzer for the microelectronic chip industry.

2020

Cooperate with the research institute on scientific research projects and launch high-voltage probes.

Now

R&D and manufacture of probes, sensors and analytical instruments suitable for various high-precision oxygen measurement fields to save energy, reduce pollution and improve economic benefits for enterprises to continue to work hard.